CloudNine Analyst: Searching Including the Date Filter
Searching Including the Date Filter
On various screens throughout CloudNine Analyst, there will be a date filter option to limit the view to a specific date range.
As an example, when in Review Project Metadata, you can filter by date by clicking Date Time Stamp and you will see the calendar dropdown.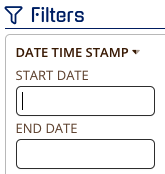 You can either type in the date with the format eg. 04/01/2018 or use the calendar widget to select your month, year then date. The calendar widget will update the day selection based off of the month and year.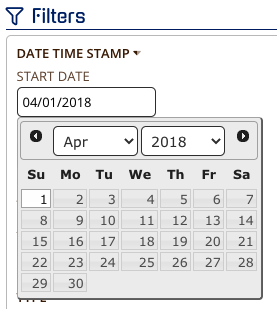 You can then select other criteria to go along with your date filter or click APPLY and you will see all data loaded into CloudNine Analyst in the Chronological Item List.