CloudNine Analyst: How to Login to ESI Sync
How to Login to ESI Sync
Logging into ESI Sync uses your CloudNine Analyst portal credentials to verify your identity and permissions in accessing data.
The process is identical to CloudNine Analyst including two-factor DUO authentication.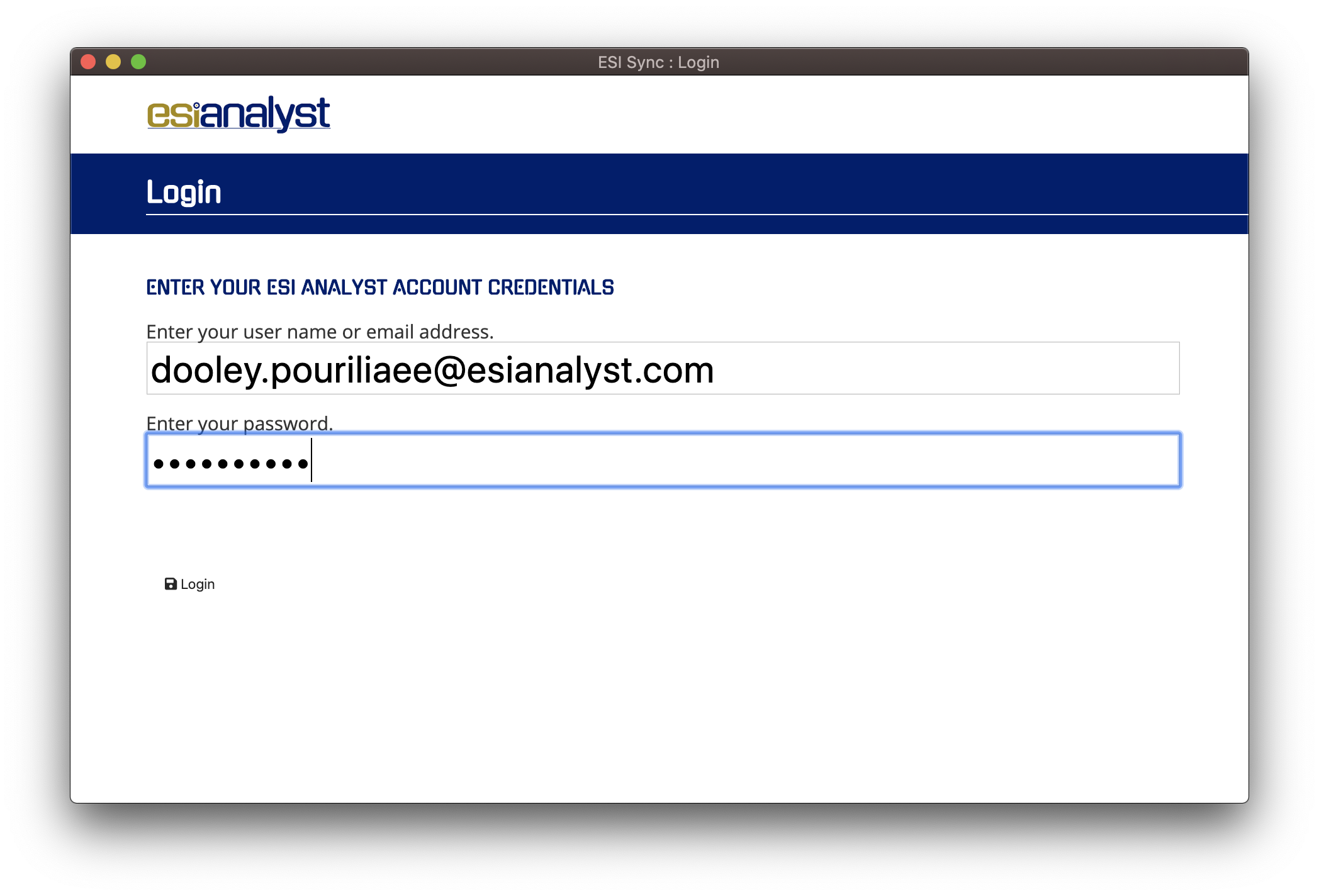 Enter your username and password then click Login to invoke the next step, which is DUO authentication.
If you encounter any errors, please check that your domain URL is correct, then check your username and password and try again.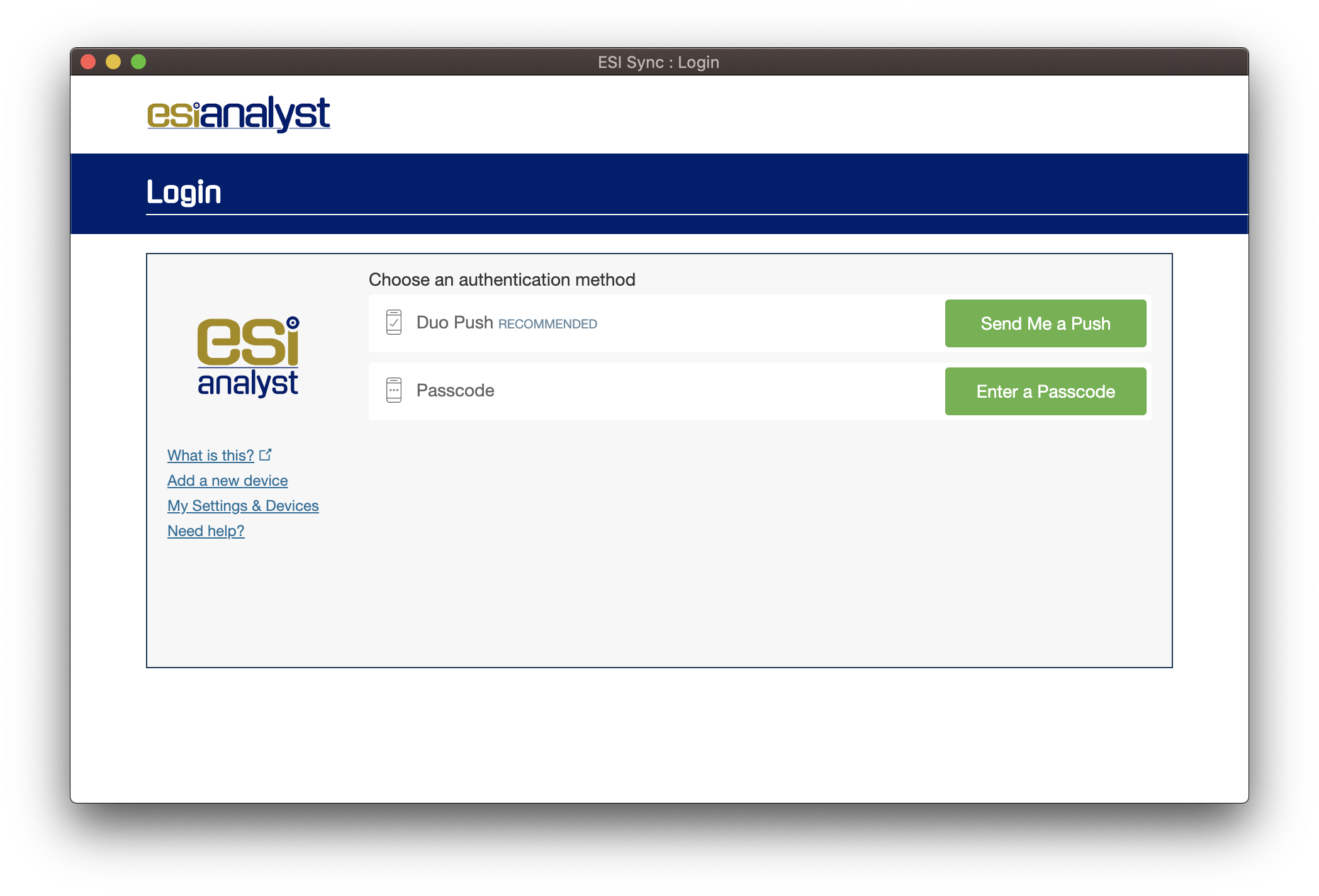 The DUO screen is displayed with options you have selected for authentication.
If you have not set up your DUO account, follow the provided on screen instructions to add a device with which to verify your identity.
Once you've authenticated yourself, you will follow through to the Projects page.
If this is your first time loading ESI Sync, this page will be blank.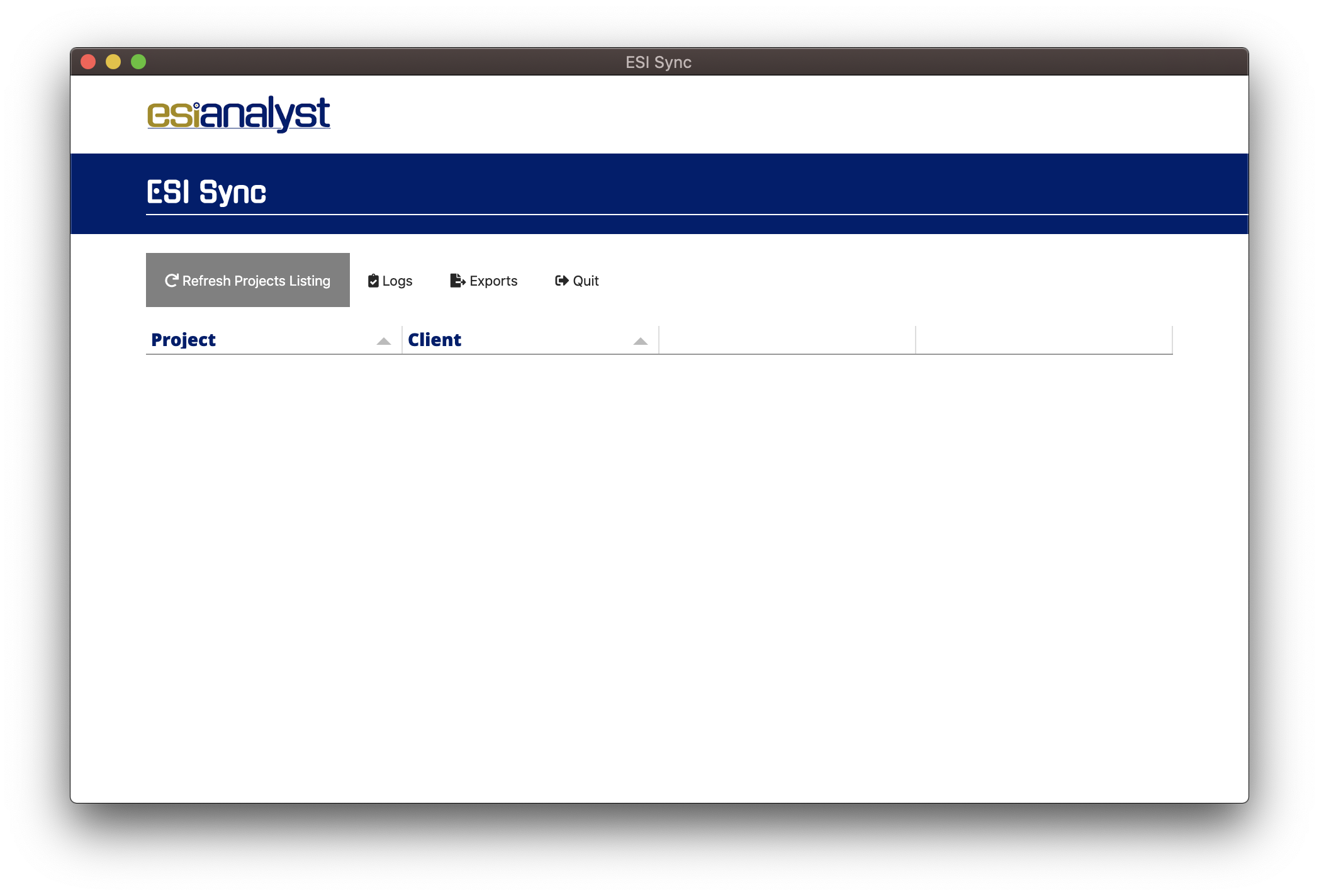 You can press the Refresh Projects Listing button to pull the Projects from your ESI Analyst portal.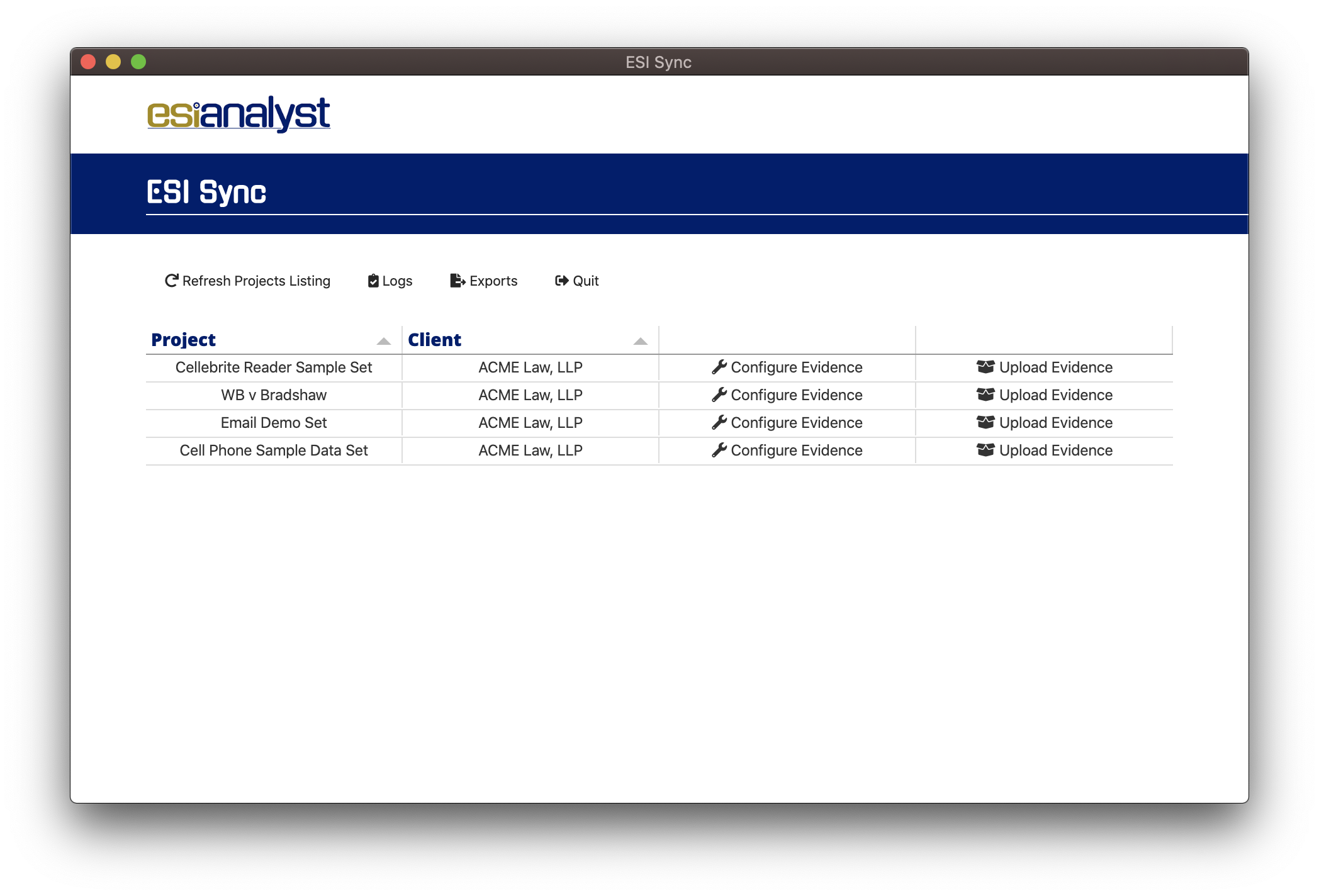 ​