CloudNine Analyst: How to Configure ESI Sync to your CloudNine Analyst Domain
How to Configure ESI Sync to your CloudNine Analyst Domain
To configure ESI Sync for your CloudNine Analyst portal, you'll need to know your CloudNine Analyst portal URL.
For the purpose of this article, we will use our developer portal: dev.esianalyst.io.
When you first start ESI Sync, you will have to click ESI Sync > Settings or hold Ctrl/Cmd & E to enter the Settings page.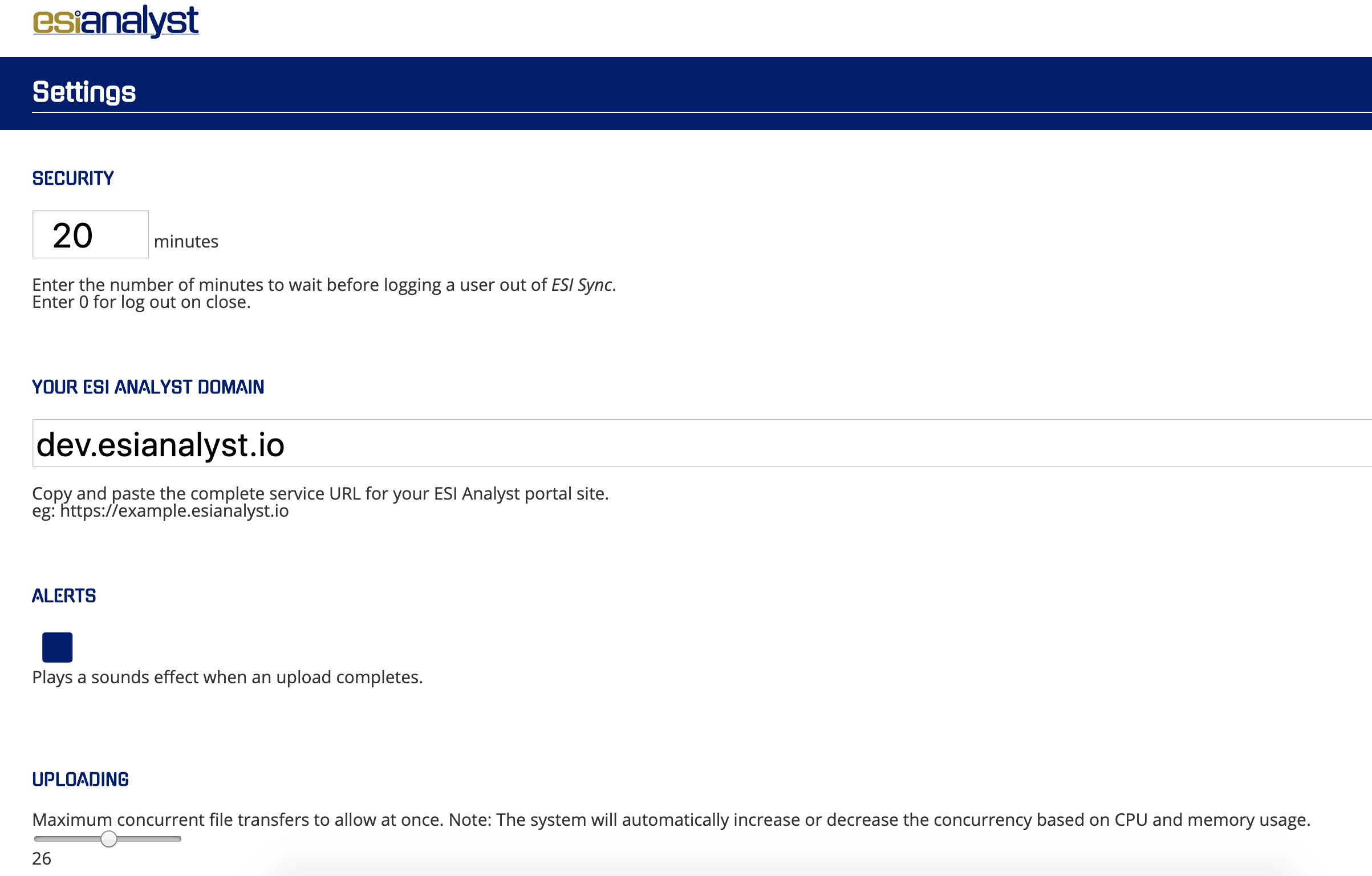 There are a number of settings here with explanations included describing what they control.
We want to populate the CloudNine Analyst domain with your portals address. In the example above we have pasted dev.esianalyst.io.
Scrolling down to the bottom you will find the Save button.
Once your settings are saved you should be set to log into your portal.
Close the Settings window and you can attempt to log in using your user name and password.