CloudNine Analyst: How to Configure DUO Two-Factor Authentication for CloudNine Analyst
How to Configure DUO Two-Factor Authentication for CloudNine Analyst
For all CloudNine Analyst platforms, DUO Two-Factor Authentication. The login is the same for all platforms as well, type in your username and password and you will see the DUO authentication options. You will need to set this up on your device and once successful, you will be able to login to CloudNine Analyst.
Duo Push Option
If this is your first time, or you have a new device you will be used to authenticate you can use DUO's help site to get this set up.
For your device, you will need to access your appropriate store to get the application.
Once this is set up, after you login, you will be presented to your authentication options: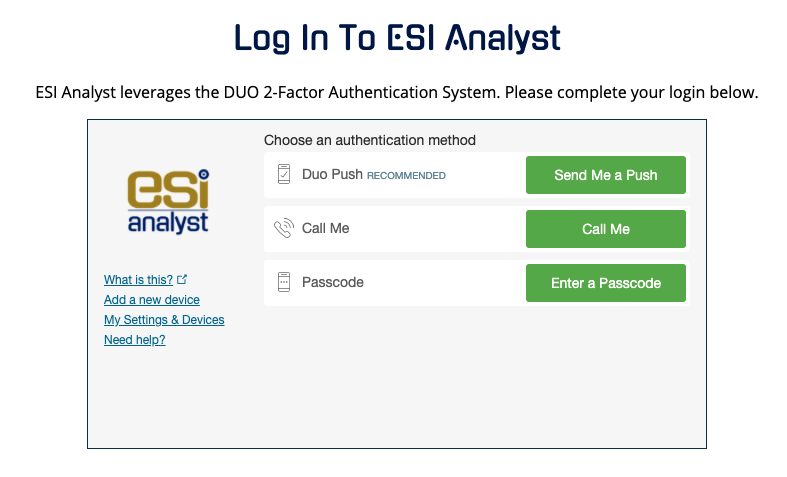 Though the Duo Push option is recommended, you can opt to receive a phone call or passcode prompt instead.
Alternative Options
If you want to authenticate your device through the Call Me or Passcode option without downloading the Duo app, follow the instructions found in the link below: