CloudNine Analyst: How to Change the Location of Your Projects and Logs Folder
How to Change the Location of Your Projects and Logs Folder
By default your projects and logs folders are stored in the ESI Desktop folder where it was installed. Read the full article here.
If you would like to change the location of either of these folders you can update this with the status bar after you log in to your ESI Desktop environment.

Once you click on the status icon, you can see all of your connections and two options to set your folders at the bottom of the screen in the boxes.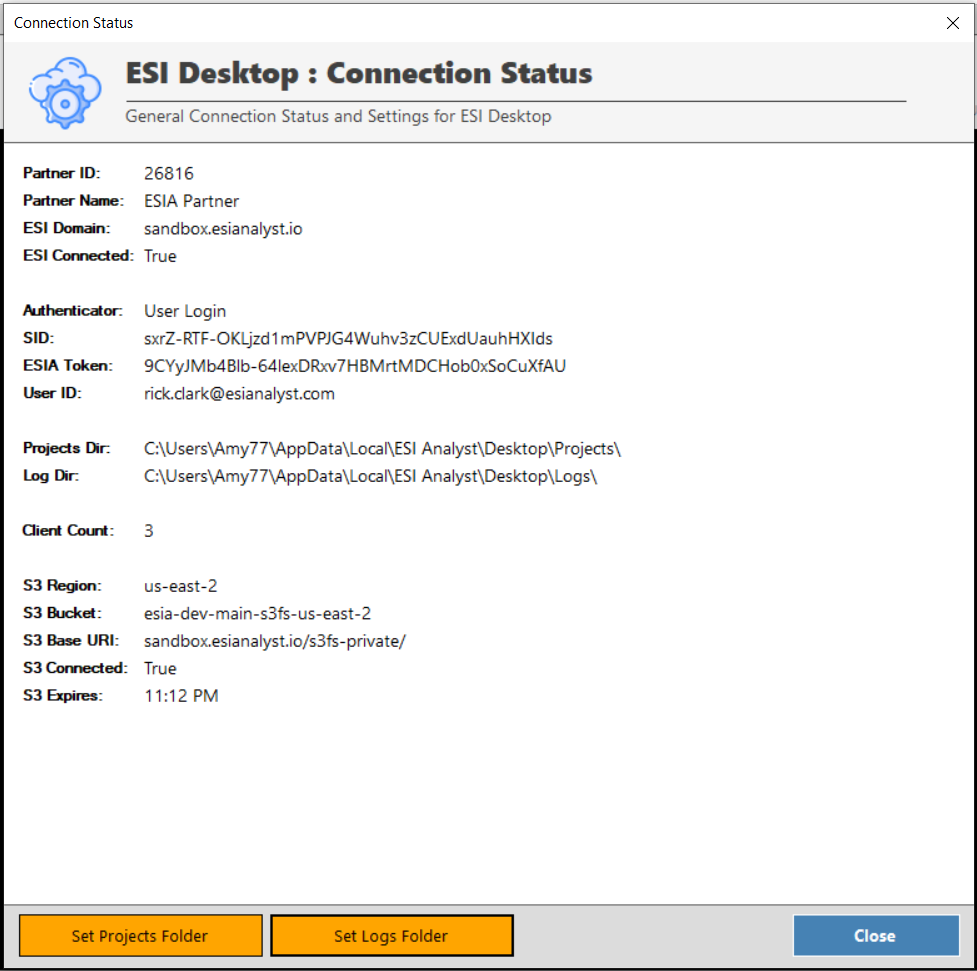 Once you click on either of those, you can path out to where you would like to have your projects and/or logs reside.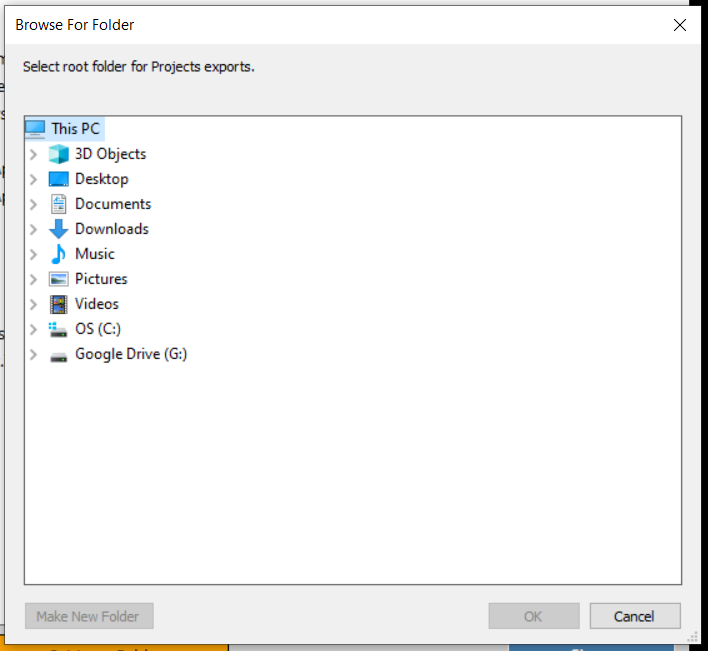 Note: These items need to be saved to a local drive