How do I number documents in LAW?
Document numbering assigns numbers to documents or pages. This assigns alphanumeric values, such as Page ID to each page of a document in order for the page to be reliably paired with an image file.
***Document-level fields may also be numbered using this process.
To configure numbering of documents and pages:
From the main window of LAW: from the Tools menu, click 'Options'.

Click the Numbering tab.
Configure numbering options. These options are described as follows: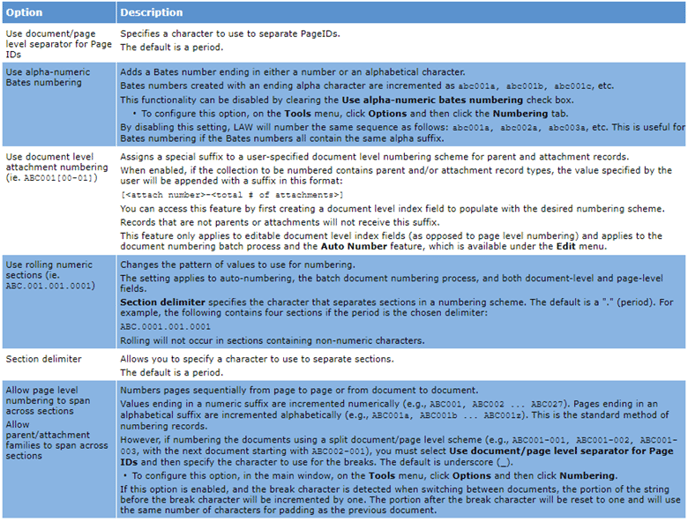 To run a document numbering batch process:
From the main form: from the Tools menu, click 'Batch Process'.

Select the documents to number.
In the Processes area, select 'Document Numbering'.

Select 'Page' or 'Document'.
Select the number to apply from the 'Target Field' list.
Type a starting number.

The value will increment by one for each document or page.

Click 'Begin'.
Published by: Dave Reaves