How do I find an attachment in a specific query?
Assists with finding attachments through searching specific queries.
Open an existing Concordance database.

Click on 'Tools' and select 'Preferences'.

Click on the radio button in the Attachment area and select the 'Attach Range' or 'Begin Attach'.
Select the field related to the attachments. (AttachRange, BegAttach, EndAttach, ParentID, etc.)
Select 'Apply' and click 'OK'.

Next, go to the query to locate the attachments.

Click 'Search' and select 'Find Attachments'.

Concordance finds the attachment for the specific query.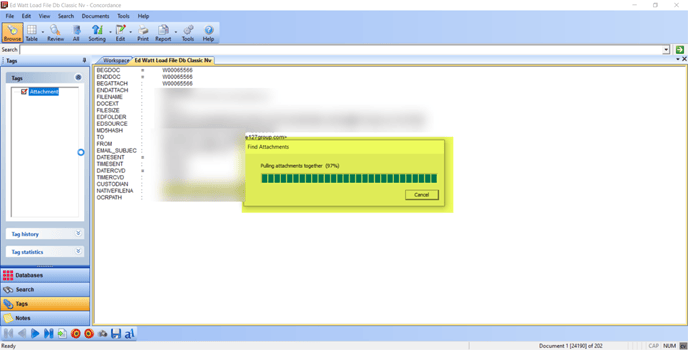 Note:
*Recommended field type for attachment fields: Paragraph
*If your Field Name contains (-) or underscore (_), add the (-) or (_) in the punctuation under 'File'> 'Modify' and index the database before using the find attachment feature.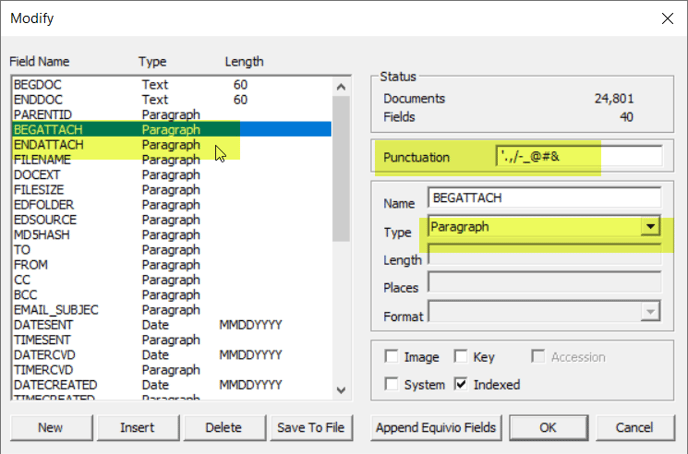 Published by: Shahab Nikpeyman