Exporting data from CloudNine Analyst
When you have completed a review or want to export out a set of data across multiple categories, you can deselect the other categories you don't need to export to have only the desired exports. The categories are Communications, Computer Activity, Geolocation, Financial Transactions, and Social Media.
To export your data you can find the menu on your right-hand pop-out panel. Click Export From Project and you will be taken to the export page.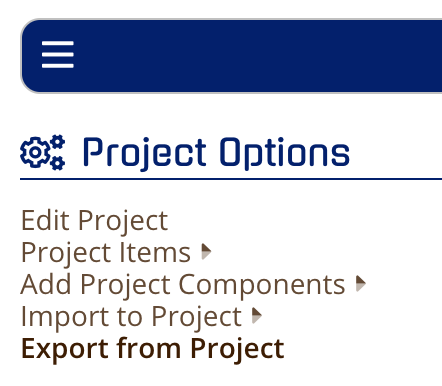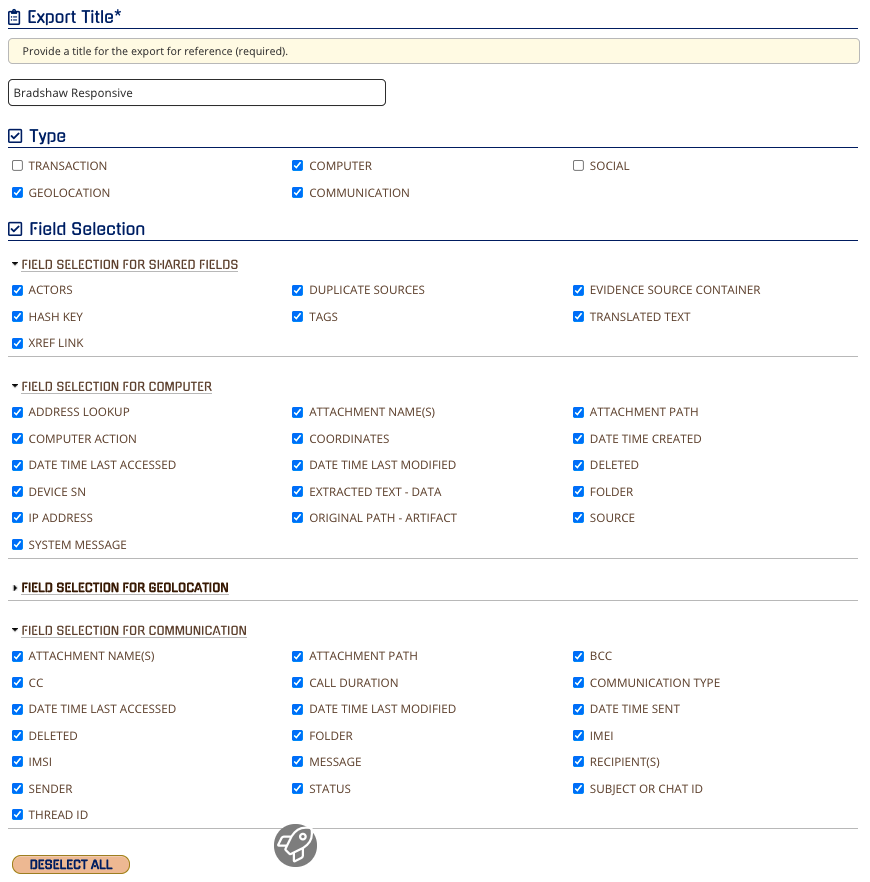 Once you deselect the desired fields, as everything is checked by default, make sure you select your filter. You can filter by date, actor, tags, or saved searches. Typically "saved searches" are not run with other filters, but can be used together with other filters.

Once you have your filters and fields selected, you have options for your exports including text and/or HTML exports of the message metadata to a separate file, 24-hour and full-length chat threads, geolocation zoom and view levels, etc. Each of these items will be exported as part of the load file and separate HTML files named with the Control ID. 24 hour and Master Thread HTML exports will have their IDs as part of the HTML rendering.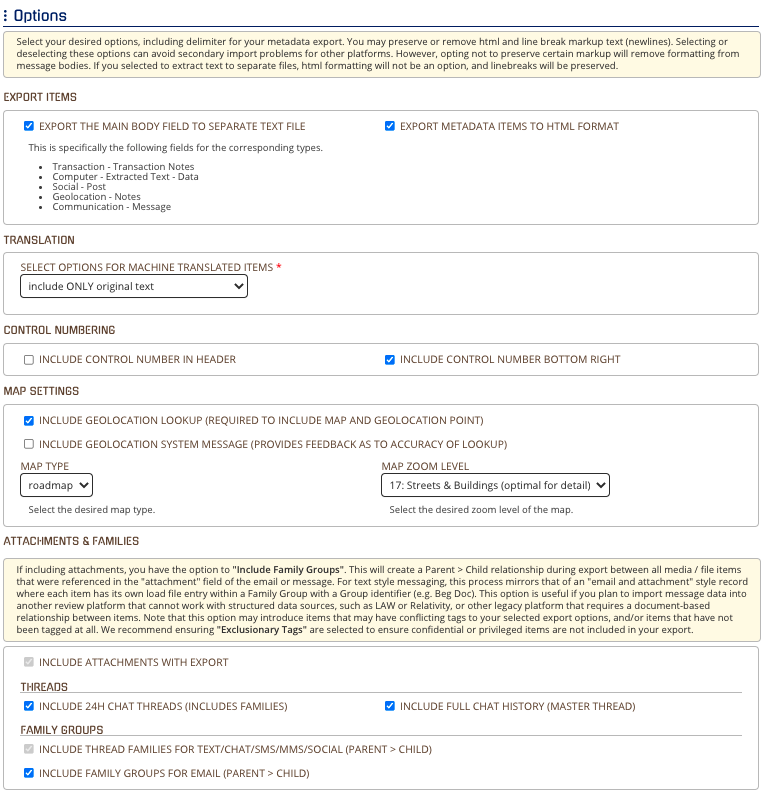 To learn how to exclude selected tags, visit this article: https://support.esianalyst.com/portal/en/kb/articles/exporting-data-with-exclusion-redactions
These exports are going to combine all data types and will be a part of one exported delimiter (CSV, DAT, Pipe, Tab). You can re-run the export for other delimiters, but make sure you select the same options.
For more details about specific exports, visit our exports page for your specific category.