Exporting Data with Exclusion Redactions
Navigation
To export your data you can find the menu on your right-hand pop-out panel. Click Export from Project and you will be taken to the export page.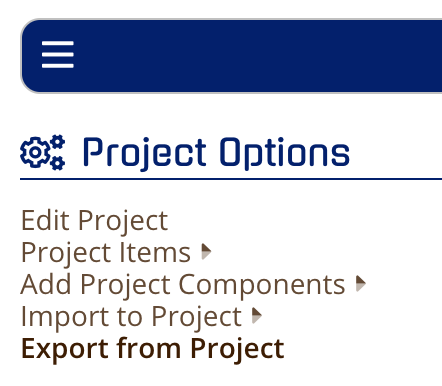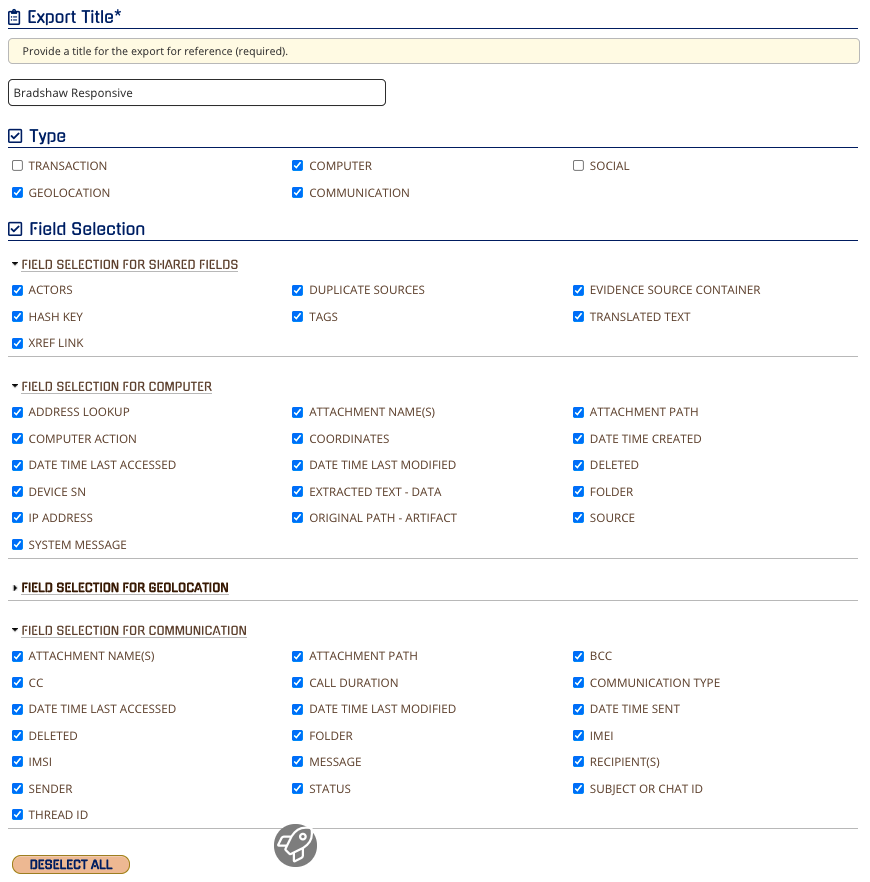 After you have selected your desired fields and selected Export 24-Hour Threads and/or Export Master Threads, you will be able to select the Exclude Selected Tags box.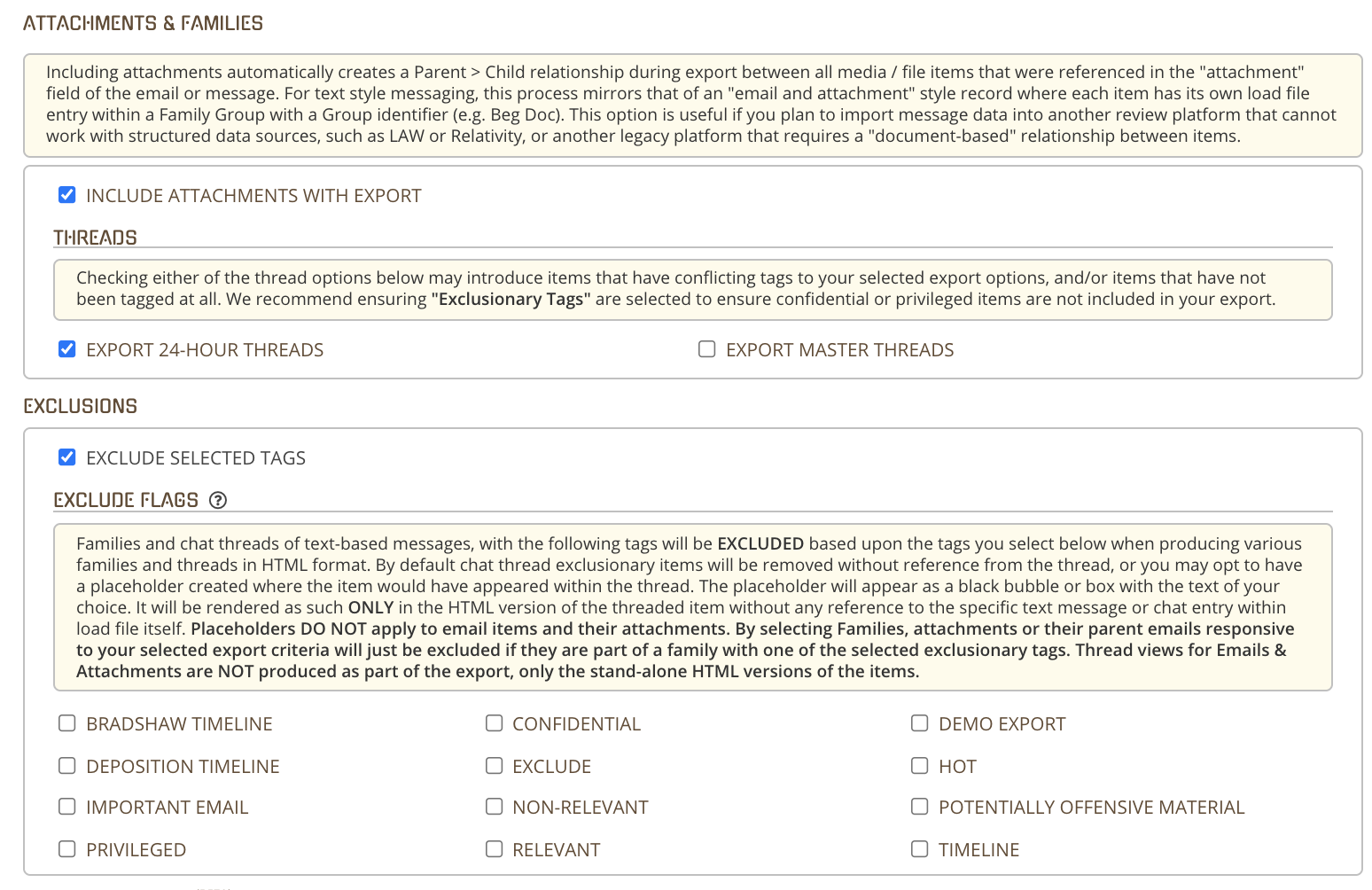 Selecting Excluded Tags
When exporting the full threads, you may include items that you may not want to include like Confidential or Privileged. You can exclude those tags and include a placeholder (optional). Excluding items with those tags will not show up anywhere in the exports (as if they never existed in those threads). A placeholder will show like a redaction.
When using any option with "Precedence" that will use the FIRST tag in the list of excluded tags. For instance below "Confidential" will be the tag that is used as a placeholder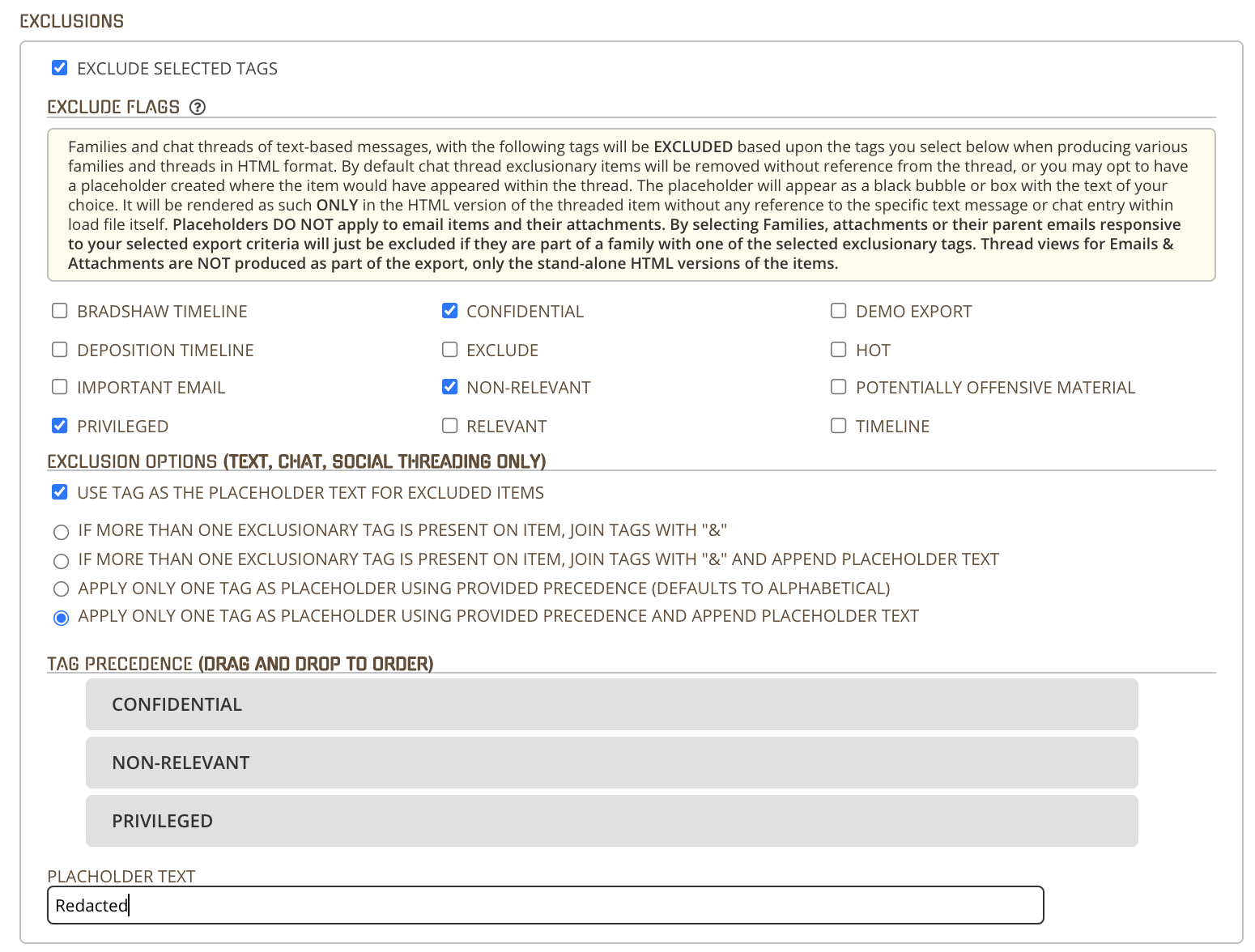 Viewing the Export and Exclusions
After clicking Export, you will be taken to the Export List. Select the name of your new export and scroll down to the bottom of the pop-up box. Click "Zip File Link."

Note: Once you click on Zip File Link, you must close the pop-up box, reopen it, and click the link again to download the file.
Once your export has been downloaded, open your export folder, and click on Master Threads.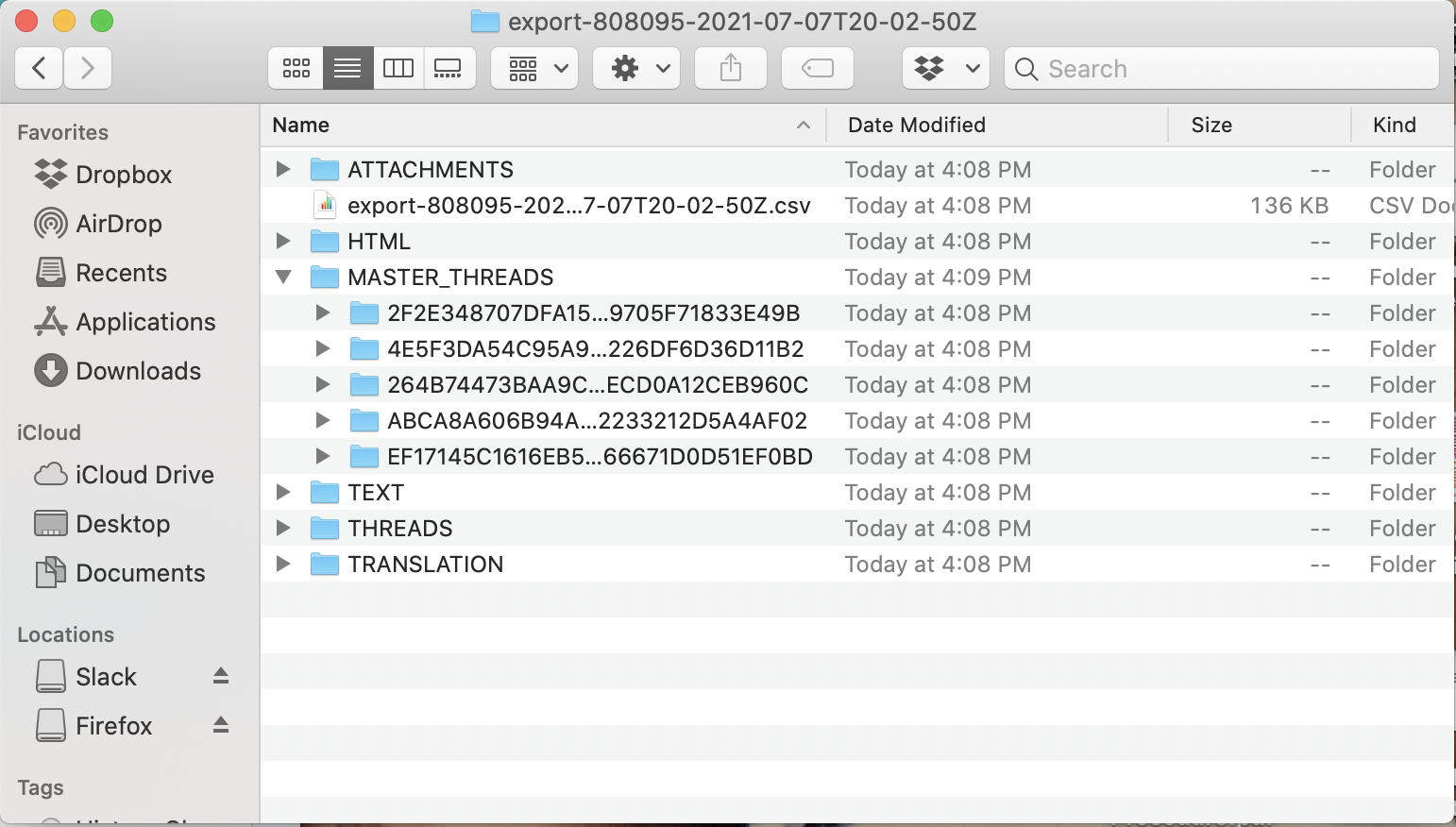 Clicking on any of the files underneath Master Threads will show the messages and excluded tags in chronological order.