CloudNine Analyst: Enabling Machine Translation
How to enable machine translation in CloudNine Analyst
The below applies to Partner Admin level accounts only. If you require Machine Translation and it is not enabled for your matter, please contact your Partner and request that this feature is enabled for your matters.
For a CloudNine Analyst matter to have the ability to perform Machine Translation, the service will need to be enabled for the Client. To enable it, you will need to navigate to your Partner Dashboard under your Account Menu. The link is available in the right-hand fly-out menu or quickly accessible by clicking the header link "Dashboard".
Partner menu: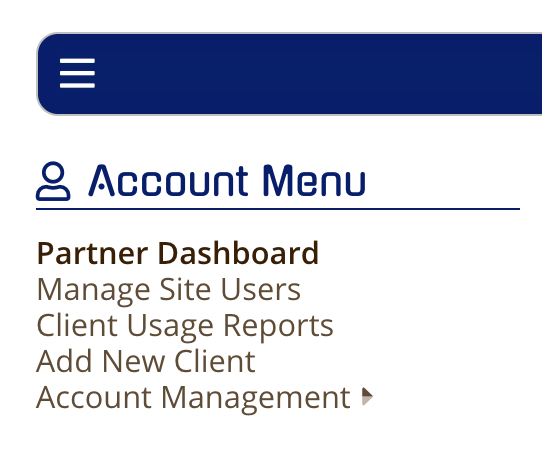 Header link:

In the Partner Dashboard, there is a column with the header "Edit Client", click on the edit icon that corresponds to the Client for which you wish to enable Machine Translation.

At the bottom of the Client configuration page and you will see the option to ENABLE ACCESS TO MACHINE TRANSLATION

Check or uncheck the selection to enable this feature for the Client. You can also set pricing per character for this feature at this time.