Administration and Troubleshooting
Data Analysis
The following tools are available under the Date & File tab (Filtering stage) of the File System to Review work-flow. They can be used to provide additional statistics and analysis on the data set currently loaded into Discovery Portal.
Filetype Statistics
The

buttons open various statistical graphs, which display each File type present within your data set by total number of files, or by total file size respectively.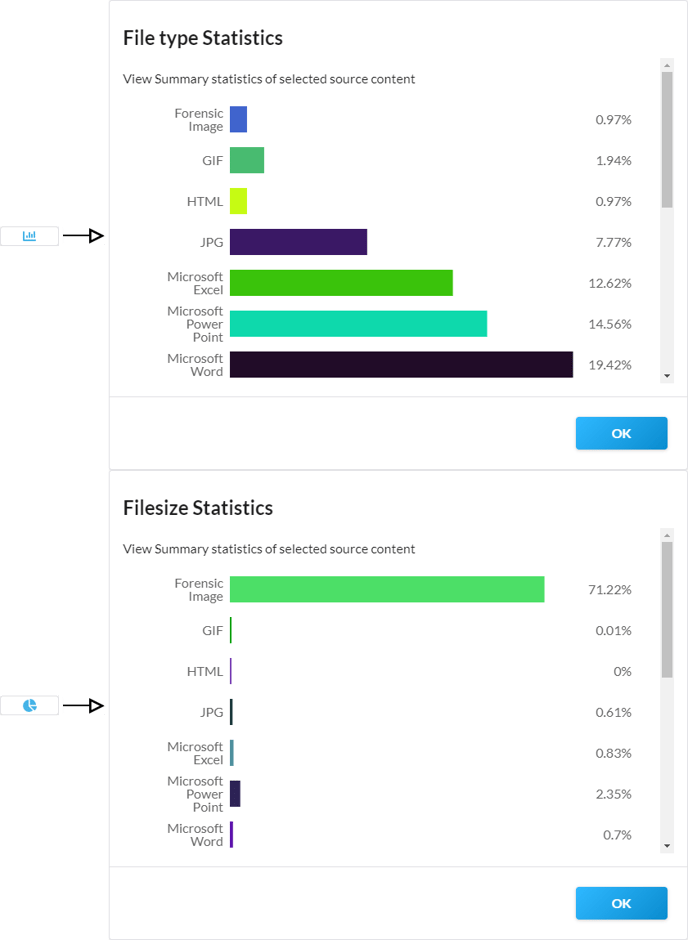 Export Report (All Filetypes)
Clicking the Export Report button opens the Source Selection Reports Options window, which allows you to generate the following reports:
Metadata - Creates an Excel spreadsheet, providing the following information for

all source files

: File Path, File Name, File Extension, File Category, File Size (bytes), Created Date, Last Accessed Date, Last Modified Date, Attributes.
Filetype - Creates a PDF, providing the following information on

all file-types

: Description, # of Files, Total Size (GB), Oldest Creation Date, Newest Creation Date, Percentage of Total File Count, Percentage of Total File Size.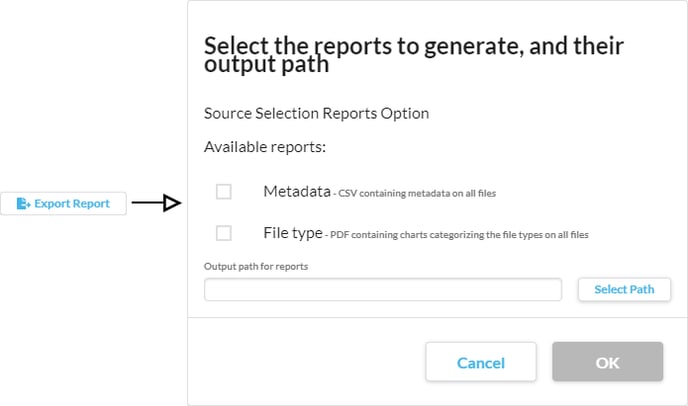 Select one or both report options, use the Select Path... button to determine an export location for the report(s), and then click OK to generate.