CloudNine Analyst: Creating an Evidence Container in CloudNine Analyst
Creating an evidence container within CloudNine Analyst
Evidence Containers are important to ALL data that involves media being associated to items in CloudNine Analyst. All CloudNine Analyst products have methods to create Evidence Containers and in CloudNine Analyst it is found in your Project Options > Project Items > Evidence when you are in your project.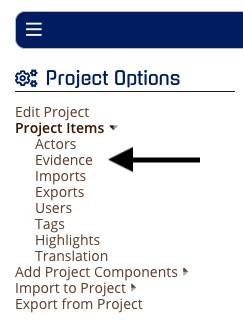 To add a new Evidence Container Click Add Evidence on the right side of the screen.

When adding your Evidence Container in CloudNine Analyst you have more options to add above what is available in the other CloudNine Analyst platforms.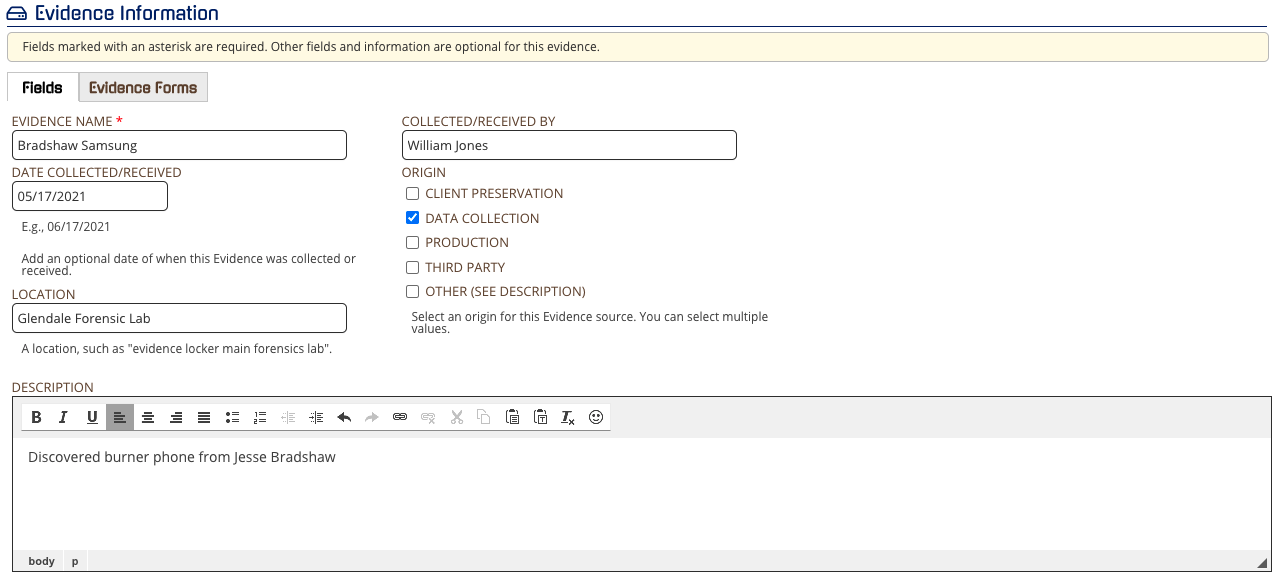 Once this Evidence Container is created, you will see it throughout CloudNine Analyst products where you are importing data. Click Save and the Evidence Container is available to use.
Note: In the complimentary CloudNine Analyst products, you may have to use the "refresh" button for the new Evidence Container to show up.
For example, the Bradshaw Samsung evidence container is available on the import screen.

Evidence Forms
Additional forms can be added by clicking on Evidence Forms.