Section 5: Administrative Functions
Adding Users
Click Here To Watch A Video Overview
1. Located in the top tool bar under users.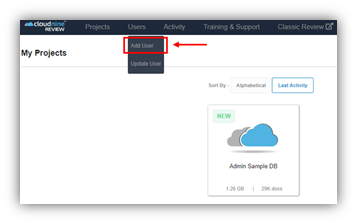 2. Add User options:
User Name
Email
Password
Passwords require at least eight characters and three of the remaining four criteria to be valid: At least eight characters, one uppercase character, one lowercase character, one number, and one special character.
This will be a temporary password. The user will be required to create a new password on their first login.
Confirm Password
First Name
Last Name
Contact Phone
Access Level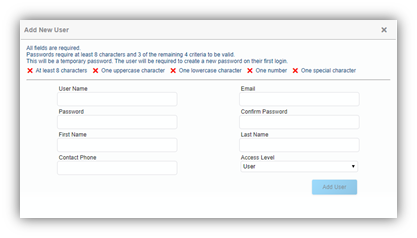 3. Add user will create the user and open the update user menu.